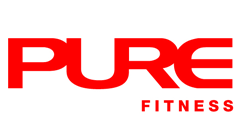 Mi believes that fitness is not just training the physical abilities but also goes far beyond physiological and psychological aspects.
As a real human being, achieving fitness goals can fundamentally change a person. It helps overcome the fears and weaknesses and teaches a lot about how to succeed in different areas of lives.
Qualification Highlights:
Advanced Personal Fitness Trainer
Pre- and Post- Natal Instructor Certification
Muay Thai Instructor Certification
TRX STC Certification Course
First Aid Certification#
Final Thought
I believe that when we have a clear focus and work hard. We can achieve everything we want.
What Mi Trains
Endurance Sport (running/triathlon etc)
Gymnastic Movement
Kickboxing/ Boxing
Metabolic Specialist (weight loss/gain)
Pre-Post Natal
Speed, Agility, Quickness
Strongman/ Strength Sport