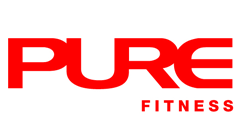 As an outgoing person, Meghan realised training is the key for keeping body out of injury. Especially she felt the knee pain after running one day.
She believes everyone can enjoy sports and live better from using the right training method. So she looks her students carefully in their workouts. When the students got their goal, she could feel the great success from it.
Qualification Highlights:
GMB workshop
Pre- & Post-Natal Fitness Certificate (AASFP)
Certificate in Stretch Trainer (AASFP)
Nutrition for Sport and Exercise (HKUSPACE)
AASFP Advanced Personal Trainer Certification
First Aid Certification
Final Thought
Whatever the mind can conceive and believe, the mind can achieve.
What Meghan Trains
Endurance Sport (running/triathlon etc)
Metabolic Specialist (weight loss/gain)
Pre-Post Natal
Other Personal Trainers at Langham Place