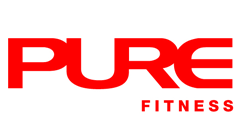 With experience as a basketball player since 2000, Samuel won also won a couple of championships in high school. After he left school, he fell in love with fitness training when he realised that it enhance his basketball performance and prevent injuries.

All of Samuel's programmes are tailor-made to help clients achieve their goals – from strength training and flexibility to bulking up and weight loss. He likes to see his clients transform from zero to hero. He also loves to share his fitness experience, knowledge and personal thoughts with clients so as to inspire and empower them.


Qualification Highlights:
AASFP Certificate in Advanced Personal Fitness Trainer
Sport Massage Certification
GMB Fitness Level 1
Certified Kettlebell Trainer
Certified TRX Trainer
MAT Level 1 Certified

Final Thought:
When you think about giving up, think about why you started in the first place.
What Samuel Trains
Body-Building/ Figure Competition
Endurance Sport (running/triathlon etc)
Metabolic Specialist (weight loss/gain)
Speed, Agility, Quickness
Other Personal Trainers at Langham Place