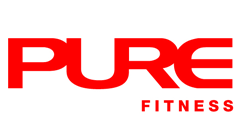 Seifer is a highly competent and enthusiastic personal trainer who has made a difference to people's lives since [insert year]. In selecting appropriate sets of exercises during different phases to achieve maximum results, Seifer likes to work closely with his clients to develop their health and fitness plans. He is very good at providing feedback to clients with a nice balance of enthusiasm, tact and firmness when necessary.
Qualification Highlights:
Stretching instructor course
AASFP Spots Science & Foundation
Certified 4DPRO Training
Certified TRX Suspension Training
Certified Purmotion Training
Food Conversion Techniques for Weight Management
IPTFA Personal Fitness Trainer Certification
Fitness Thai Boxing Instructor Certified
First Aid Certification
Final Thought:
Make your life better.
What Seifer Trains
Body-Building/ Figure Competition
Kickboxing/ Boxing
Metabolic Specialist (weight loss/gain)
Pre-Post Natal
Prehab / Post Injury
Private Stretch
Speed, Agility, Quickness
Strongman/ Strength Sport
Other Personal Trainers at Langham Place