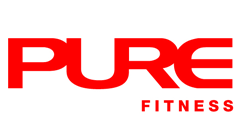 May first discovered the benefits and importance of balance between muscle strength and flexibility from pole dancing. She then decided to further develop her professional career in the fitness industry and hopefully inspire others by guiding them to discover the joy of working out.
Qualification Highlights:
IPTA
GMB Certification - Animal Flow and Mobility
TRX Certification
Pre-/Post-natal Training (Asian Academy for Sports and Fitness Professionals-AASFP)
Final Thought:
If you have a goal, the most important thing is to kick-start it.
What May Trains
Gymnastic Movement
Metabolic Specialist (weight loss/gain)
Pre-Post Natal
Speed, Agility, Quickness
Weightlifting