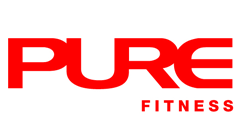 In 2013, Jamie started to get into rugby and discovered how much muscle strength and power was needed to keep up with the high intensity of a rugby game. Hence, she started to train at the gym so that she could be stronger on the pitch and also protect herself from possible injuries. Since then, training at the gym and playing rugby have become an important part of her life because they give her determination and mental strength.
In 2017, Jamie began to seek personal spiritual growth. She started to practise yoga and later took a yoga teacher training in Bali to deepen her practice. She found that the combination of yoga and rugby are able to give her a balance of calmness and excitement. She believes that training can help one to achieve balance in body, mind and spirit, thus bringing harmony and positivity in life.
Qualification Highlights:
Personal Trainer Certification (National Academy of Sports Medicine)
Yoga Alliance 200-Hour Certified Yoga Teacher
Reiki
World Rugby Coaching 15-a-side Level 1
Final Thought:
What you are is what you have been. What you'll be is what you do now.
Your work is to discover your world and then give yourself to it with all your heart.
What Jamie Trains
Metabolic Specialist (weight loss/gain)
Pre-Post Natal
Private Stretch
Speed, Agility, Quickness
Strongman/ Strength Sport
Other Personal Trainers at California Tower - LKF