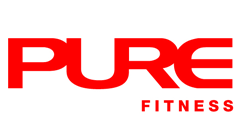 Playing football, basketball, and volleyball for his secondary school team was what initially drove Lok to weight train. He benefitted from weight training during his final year of high school, with both output and performance increasing tenfold. After entering university, Lok learnt about powerlifting and began using the sport as a means of improving athletic performance as well as aesthetics. His aforementioned experiences have made him a huge advocate of weight training, and he believes that everyone should be using weights as to improve general health and fitness.

Qualification Highlights:
BSc Sports & Recreation Management – The University of Edinburgh
National Academy of Sports Medicine Certification

Final Thought:
Our deepest fear is not that we are inadequate. Our deepest fear is that we are powerful beyond measure.
What Lok Trains
Metabolic Specialist (weight loss/gain)
Strongman/ Strength Sport
Weightlifting
Other Personal Trainers at ifc mall