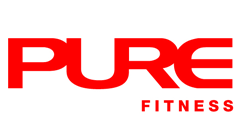 Born in Thailand where Muay Thai is the way of life, Jacky began training in the martial art at the age of 15. He pushed himself harder and challenged himself to get better, eventually moving to Hong Kong. He has been fighting professionally throughout Thailand, Hong Kong, Macau and China. He'd like nothing more than to share the insights he gained from Muay Thai with his clients and to teach them that it's not only a sport, but a way of life.
Qualification Highlights:
Hong Kong Muay Thai representative (HKMTA)
Thailand Princess Cup Winner 2016
Hong Kong Muay Thai 1st Runner-up (57kg) 2015
Hong Kong Muay Thai Champion (54kg B category) 2009
Ranked 5th in China Muay Thai (57kg category) 2009
Awarded Fighter of the Night – International Muay Thai Charity Cup 2008
Certified Professional Muay Thai fighter and trainer from Thailand (Kaesamrit)
Bulgarian Bag certification
Final Thought:
It's not a crime to get knocked down in life, but it's a sin not to get up.
What Jacky Trains
Endurance Sport (running/triathlon etc)
Kickboxing/ Boxing