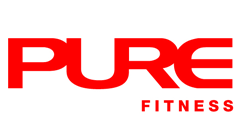 Anthony is a sports lover, particularly favouring basketball. Like every basketball player, he had a dream of dunking the ball, which is why he started training at the gym. At first, the training didn't last because Anthony didn't know how to create a balanced routine and ended up injuring himself. He eventually realised that sport performance is not all about power and is affected by a multitude of other factors. Wanting to expand his knowledge, he generated his focus and efforts into sport science and become a personal trainer.
Qualification Highlights:
Bronze Personal Trainer Certification, International Personal Trainers and Fitness Academy(IPTFA), 2018
Certified CPR Course
Final Thought:
Train hard and train smart!
What Anthony Trains
Body-Building/ Figure Competition
Endurance Sport (running/triathlon etc)
Metabolic Specialist (weight loss/gain)
Pre-Post Natal
Prehab / Post Injury
Speed, Agility, Quickness
Strongman/ Strength Sport
Weightlifting
Other Personal Trainers at Pure South - The Pulse