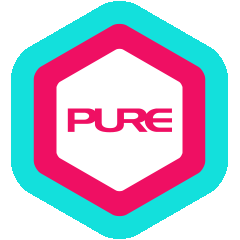 Angus began learning Taekwondo in 2000 when he was only 6 years old. He also played different sports in high school and university, including football, sport climbing and rowing. He loves nature and believes that sport is a significant part of his life. So he decided to study Exercise Science and Health Education at university in order to explore the science behind sport.

Angus is serious about his training and he believes that everyone is unique. Therefore, he takes great care to design tailor-made programmes for clients to achieve their fitness goals based on his experience and scientific knowledge. If you are committed to making a transformation, Angus is definitely the guy to help you get there!

Qualification Highlights
The Chinese University of Hong Kong B.S. (Hons) in Exercise Science and Health Education
NASM International Certified Personal Trainer
Certificate in TRX RIP Trainer
Level 1 Sport Climbing (China Hong Kong Mountaineering and Climbing Union)
Taekwondo 3rd Class Referee (Hong Kong Taekwondo Association)
Taekwondo Elementary Coach (Hong Kong Taekwondo Association)
Hong Kong Taekwondo Junior Team member (2009-2011)
Certificate in CPR, AED, First Aid (Hong Kong St. John Ambulance)
Final Thought:
My only goal is to explore the potential that you don't see in yourself. Let me help you to achieve a better version of you.
What Angus Trains
Body-Building/ Figure Competition
Endurance Sport (running/triathlon etc)
Metabolic Specialist (weight loss/gain)
Speed, Agility, Quickness
Weightlifting
Other Personal Trainers at Kinwick Centre - Soho