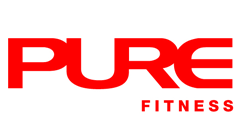 Jeff is a very sporty person and has a lot of experience in various sports such as table tennis, basketball, swimming, and obviously at the gym. He majored in table tennis and basketball during his school years, but is now focused more on speed and functional training. Jeff enjoys being constantly challenged and loves sharing his knowledge in order to create the most suitable workouts for his clients.

Qualification Highlights:
AASFP Advanced Personal Trainer
John CPR & AED Cert
TRX Cert
GMB
Kettlebell Fitness Trainer

Final Thought:
Don't stop, keep moving!
What Jeff Trains
Endurance Sport (running/triathlon etc)
Speed, Agility, Quickness
Strongman/ Strength Sport
Weightlifting