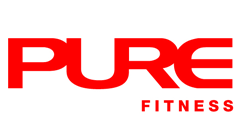 Lego enjoys different types of sports such as basketball, ice-skating and long-distance running. She underlines the importance of gym workouts as they can improve her fitness, physique and endurance – which results in overall enhanced sports performance. Becoming a personal trainer has given Lego the opportunity to work based on her interest, and she relishes helping clients to improve themselves and succeed in reaching their fitness and lifestyle goals.

Qualification Highlights:
AASFP Advanced Personal Trainer
AASFP Stretching Certification
Purmotion level 1
4D Pro Certification
Red Cross CPR
WBC Boxing Certification
Global Classic HK 2018 bikini U23 , 4th place

Final Thought:
Keep calm and stay strong.
What Lego Trains
Body-Building/ Figure Competition
Metabolic Specialist (weight loss/gain)
Private Stretch
Other Personal Trainers at ICBC Tower