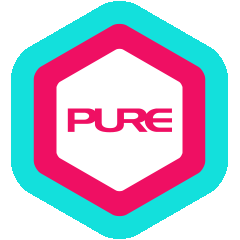 Ryan started weightlifting from a young age and played rugby growing up. At 21, he participated in a classic bodybuilding competition and placed 3rd runner-up. Soon after he became a Personal Trainer, discovered CrossFit in 2013 whilst travelling, fell in love with it and got his CrossFit certificate that same year. Inspired, Ryan has since developed different skills such as Olympic Lifting and Gymnastics. In 2014, he was even invited by CrossFit Sentinel in Seoul, Korea to be a guest coach.

Qualification Highlights:
Certified FRC Mobility Specialist (FRCms), Functional Anatomy Seminars
Instrument Assisted Soft Tissue Mobilization: Fascia Blade, AASFP
Manual Neurovascular Release for Structural Integration, AgileBody
National Academy of Sports Medicine (NASM) Certified Personal Trainer
CrossFit Level 1
Quantum HFE Level 1 Certificate in Olympic Lifting
3rd runner-up - HKCCBBA Classic Bodybuilding 2011
AASFP Nutrition and Weight Management Certificate
Power Monkey Gymnastic Clinics
British Weight Lifting Level 1
Agatsu Kettlebell Certified
ACE IFT Model: Personal Training Program Design
USA Gymnastics University Instructor: Fundamentals of Gymnastics Instruction
Agatsu Inc. Lower Body Mobility & Movement Certification Level 1
Agatsu Inc. Upper Body Mobility & Movement Certification Level 1
EXOS Performance Specialist Certification Phase 1 XPS
Australian Strength Performance Hypertrophy Level 1

Final Thought:
What. Why. How.