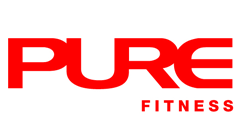 Mona hopes to use her personal passion for working out in her career as a Personal Trainer to help clients achieve their goals and guide them to live more healthily. She is a firm believer in the benefits of going to the gym – to get stronger and healthier, to enhance one's outlook and instil a positive attitude. She enjoys working out and bodybuilding as a way to maintain her physique and for self-improvement. In living her beliefs, she hopes to be the ultimate role model and motivation for her clients.


Qualification Highlights:
HKTC SPORT TRAINING AND COACHING YI JIN DIPLOMA
HONGKONG RED CROSS CPR CERTIFICATION
AASFP V-SHAPE BACK TRAINING CERTIFICATE
AASFP INTEGRATED TECHINQUES FOR MYOFASCIAL RELEASE COURSE CERTIFICATE
AASFP ADCANCED PERSONAL TRAINER CERTIFICATION
AASFP SPORT SCIENCE & FITNESS FOUNDATION CERITICATION
AASFP GROUP EXERCISE PROGRAM DESIGN CERITICATION
ATFP SPORT MASSAGE CERTICATION
BOSU COMPLETE WORKOUT SYSTEM CERTIFICATION
HONG KONG RED CROSS STANDARD FIRST AID CERITICATION
WBPF(HK) PERSONAL TRAINER RECOGNITION CERTIFICATION
LINGNAN UNIVERSITY FITNESS TRAINING AND MANAGEMENT HIGHER DIPLOMA CERIFICATION
GMB LEVEL 1
Final Thought:
EVERYDAY IS A CHANCE TO GET BETTER.
What Mona Trains
Body-Building/ Figure Competition
Endurance Sport (running/triathlon etc)
Gymnastic Movement
Metabolic Specialist (weight loss/gain)
ProStretchRecovery
Strongman/ Strength Sport
Weightlifting