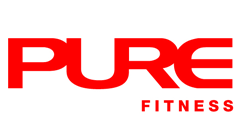 Vincent is from Hong Kong. He started to hit the gym at the age of 16 and began bodybuilding at 22. He obtained his first personal training certificate in 2010 in Hong Kong and continues to love being a personal trainer. He is passionate about helping others to achieve their fitness goals.
Qualification Highlights:
Advanced Personal Trainer Certification, Asian Academy for Sports & Fitness Professionals (AASFP)
Personal Trainer Certification, International Personal Trainer and Fitness Academy
John Adult CPR Certificate Course
Final Thought:
Rule no.1 to achieve your goals – there's no shortcut or easy way out. Gym is all about hard work, and hard work pays off.
What Vincent Trains
Body-Building/ Figure Competition
Metabolic Specialist (weight loss/gain)
Prehab / Post Injury
Private Stretch
Weightlifting
Other Personal Trainers at ICBC Tower