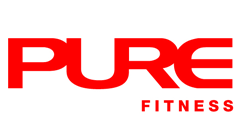 Michael has been playing basketball since he was 16. He travelled to the US to play competition-level basketball and train with the team. Having majored in Sports Nutrition and Management in college, Michael loves to pass his knowledge and experience to the next generation in hopes of helping them to lead healthier, better lives. Even though he is now 'out of the game', he still wants to affect the game in a positive way.
Michael's main reason for becoming a PT is that when he was a player, he saw a lot of wrong information bouncing around during training. He looks back and wishes that a professional trainer could have guided him on the right way to train.

Qualification Highlights:
LVL1 PT by Hong Kong Bodybuilding Association

Final Thought:
I have a passion for this industry and still hope to learn more at PURE Fitness despite my own experience.
What Michael Trains
Endurance Sport (running/triathlon etc)
Metabolic Specialist (weight loss/gain)
Speed, Agility, Quickness
Weightlifting