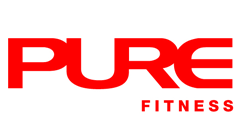 Amen worked as a designer before devoting himself 100% to the fitness industry. Along with incorrect posture and prolonged working hours, he suffered from myofascial pain in the neck and lower back and worsening overall health. But all those issues were resolved when he began playing sports in 2000. He simultaneously developed a keen interest and expertise in weight training.
Amen always emphasises the importance of maintaining correct posture during exercise to prevent injury. He is passionate about helping his students in bodybuilding through safe and engaging tailor-made training programmes.

Qualification Highlights:
AASFP Sports Science & Foundation
AASFP Advanced Personal Trainer Certification
Certificate in Stretch Trainer
GMB Fitness Level 1
Certificate in TRX Trainer
John's Adult CPR & AED Certificate Course

Final Thought:
Your body achieves only what your mind believes.
What Amen Trains
Gymnastic Movement
Metabolic Specialist (weight loss/gain)
Prehab / Post Injury
Strongman/ Strength Sport
Other ProPTs at Langham Place