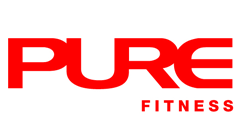 Ace was a very experienced rowing athlete who joined the competition of Hong Kong Rowing Association for 8 years. He has been passionate about powerlifting and fitness. Since that, he changed his focus to majoring in powerlifting in Hong Kong powerlifting team. He wants to learn more and deliver the best knowledge to help and guide his clients to reach their goals.

Qualification Highlights:
AASFP Certified Personal Trainer
Junior Asian Rowing Championship (First Runner-up), 2017
Junior Asian Rowing Championship (Second Runner-up), 2018

Final Thought:
If you're waiting to be ready, you'll be waiting for the rest of your life.
What Ace Trains
Body-Building/ Figure Competition
Metabolic Specialist (weight loss/gain)
Prehab / Post Injury
Strongman/ Strength Sport