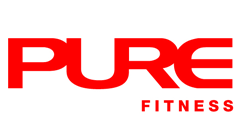 Fabio started his rugby journey when he was 16. At the time, his performance wasn't great, especially when it came to physical confrontation. Through weight training, he enhanced strength and power, leading to better overall performance. Having personally experienced the many benefits of weight training, Fabio now wants to spread this message as well as help people to start their fitness journey – to look better, feel better and perform better.

Qualification Highlights:
NASM CPT
Hong Kong Rugby Union – U8 coaching

Final Thought:
If you risk nothing, you risk everything. Don't be afraid of change.
What Fabio Trains
Metabolic Specialist (weight loss/gain)
Other Personal Trainers at Fairmont House