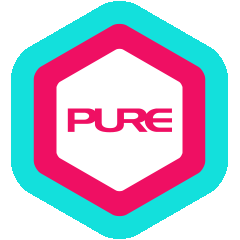 Ernest spent 12 years being a consultant in the legal industry, but his life entirely changed after he participated in his first fight in 2013. Ever since, Ernest has competed in over 30 various fights in Muay Thai, Boxing, Brazilian Jiu Jitsu as well as MMA.
He believes martial arts not only serves as a philosophy for self-improvement, self-learning and self-discipline but also improves one's lifestyle physically and mentally.
It is now Ernest's mission to change his client's lives through martial arts as well.

Qualification Highlights:
Exhibition Fight at the 1st Hong Kong Martial Arts Expo, 2019
Ranked 1st Hong Kong Boxing Association Yearly League (69kg), 2019
Champion of Hong Kong International Boxing Federation Exhibition (69kg), 2018
Winner of ONE Warrior Series (Singapore) by ONE Championship (70kg), 2018
Champion of V Combat MMA Fight Night (72kg), 2018
Silver and Bronze Medalist of Hong Kong National Jiu Jitsu Championships (Blue Belt, 76kg and absolute), 2017
Champion of IMPI MMA Fighting Championship (72kg), 2016
Bronze Medalist of HK Amateur Shooto (70kg), 2016
Muay Thai Champion of Celebration of National Day Cup (67kg), 2014
Official UFC Commentator (Hong Kong)
WBC Muay Thai Referee and Judge
International Level Martial Arts Coach by International Professional Combat Council
Former ONE Championship Athlete
Former Fight Column Journalist
Certified PTA Global FasTrack in Personal Training
Certified Exxentric Flywheel Level 2 Trainer
Program Design Certificate
CPR Certification
Bachelor of Laws (LLB)

Final Thought:
Learn to enjoy your pains, perform extraordinary deeds and become someone spectacular.
What Ernest Trains
Endurance Sport (running/triathlon etc)
Metabolic Specialist (weight loss/gain)
Other MMA
ProBoxing
Speed, Agility, Quickness
Other Personal Trainers at Lee Theatre