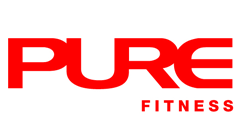 Having already gained vast experience in cross-disciplinary fields, Yin is used to the challenge of continuous learning and acquiring of new knowledge. During his coaching journey that began in 2012, he has trained many different people — and the first thing he will always tell them is: "Believe in yourself, put your trust in me."

Qualification Highlights:
IPTA Personal Trainer
World Bodybuilding & Physique Federation (WBPF) Certified

Final Thought:
Mind over matters. Nothing is impossible!
What Yin Trains
Body-Building/ Figure Competition
Endurance Sport (running/triathlon etc)
Metabolic Specialist (weight loss/gain)
Prehab / Post Injury
Private Stretch
Speed, Agility, Quickness
Strongman/ Strength Sport
Weightlifting
Other Personal Trainers at Lee Theatre