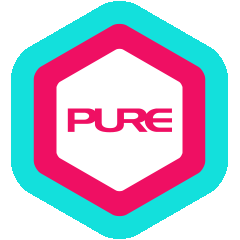 Hin has been a Personal Trainer in Hong Kong since 2017 with areas of focus on muscle building, fat loss, power-lifting, functional training, recovery training, elderly fitness, and boxing training. Prior to that, he was a Hong Kong Dodgeball Team Coach, as he wanted to stay active in sport. During the process of heightening his fitness level, Hin fell in love with weight-lifting and functional exercise. With his expansive skills and experience, he hopes to help others also fall in love with one aspect of training or another.
Qualification Highlights:
Aerobic & Social Dance Instructor Center of Hong Kong
China Hong Kong Yoga & Pilates Association
Advanced Technical Certificate of Kettlebell Trainer
WBPF Hong Kong Level I&II Fitness Coaching Certification
Group Fitness Training Association Exercise Ball Instructor Certification
IPTFA Elderly Fitness & Activity Instructor Certification
The Hong Kong Life Saving Society Certificate In First Aid
St. John Certificate In First Aid
ATFP Hong Kong Level I Boxing Coaching Certification
Final Thought:
Keep It Simple Stupid.
What Hin Trains
Body-Building/ Figure Competition
Endurance Sport (running/triathlon etc)
Gymnastic Movement
Kickboxing / Boxing
Metabolic Specialist (weight loss/gain)
Strongman/ Strength Sport
Other Personal Trainers at PURE South - The Pulse