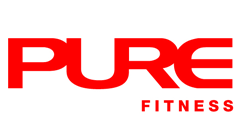 Eric's training programme aims to assist clients in achieving their fitness goals, for example, improving their muscle strength, flexibility, weight control and managing health issues. Eric hopes that clients can achieve their own goals upon his tailor-made programmes and promote healthy lifestyle.

Qualification Highlights:
Physical Fitness Association Of Hong Kong China Instructor Certification
IPTFA Certificate of Stretch Therapist Certificate
IPTFA Certificate of Sports Massage Therapist Instructor
Australian Fitness or Fitness Professionals Certificate of Therapeutic Exercise Instructor
GMB Workshop 1&2
TRX RIP Trainer of Certificate

Final Thought:
No pain no gain. Focus on your goal.
What Eric Trains
Gymnastic Movement
Metabolic Specialist (weight loss/gain)
Prehab / Post Injury
ProStretchRecovery
Other ProPTs at Langham Place