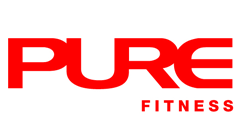 For more than 6 years, Cathy was a merchandiser, sitting in an office at least 9 hours a day without doing any exercise. Office life was making her depressed. So she decided to make some changes to her life and discovered her interest in functional training and weight training along the way. She lost 7kg in half a year and saw her mood improve due to the release of endorphins when she worked out and trained.
Through her personal experience, Cathy believes that through regular exercise, everyone has the potential to be fit and healthy in both body and mind.

Qualification Highlights:
IPTFA Professional Personal Fitness Trainer
CPR and AED Certificate
AASFP Post-Rehabilitation Certificate
AASFP Stretch Trainer Certificate

Final Thought:
Don't call it a dream, call it a plan.
Know yourself, be yourself, love yourself.
What Cathy Trains
Metabolic Specialist (weight loss/gain)
Prehab / Post Injury
Private Stretch
Other Personal Trainers at California Tower - LKF