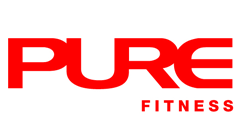 Alison is passionate about weight training. She believes that a healthy lifestyle is about more than just exercise – it's about setting your mind to do something and feeling that sense of accomplishment when you finally achieve it.
As a personal trainer, she will strive to educate, motivate and inspire you into looking and feeling good while making your personal training workouts challenging, diverse and fun!
Together, we will replace bad habits with good ones.

Qualification Highlights:
Advanced Personal Fitness Trainer Certificate (AASFP)
Certified Stretching Instructor (HKSEA)
Certified Nutrition Sports Trainer (FCNST)
Certificate in Chinese Weightlifting Foundation (SWA)
Certificate in CPR & AED (Red Cross)

Final Thought:
Strong is beautiful.
Believe in yourself. Let's make things happen.
What Alison Trains
Private Stretch
Weightlifting
Other Personal Trainers at California Tower - LKF