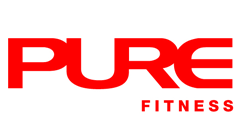 Robin first represented Hong Kong in the Junior Asian Wushu Championships at the age of 17. He is the current Wushu Sanda Champion in Hong Kong after winning the Windy Wushu Sanda Belt at Wan Chai's Southorn Stadium in Hong Kong against the Wushu Sanda Champion of Argentina, Gustavo Hernan Arias. He trained in Sanda in China under the Anhui Province Sanda Team training camp. Robin is also a student of 4-time Muay Thai Lumpinee Champion of Thailand Kru Samkor Kiatmontep and Kru Mohn Malai, who is the personal combat instructor of Stanley Ho's bodyguard.
Robin hopes to teach and lead people through a motivating experience beyond the mere five senses, one that will touch upon that extra 'frequency' within us all. If we take out our fear, guilt, anger or frustration on each other rather than in a peaceful or functional way, it can destroy our means to success.
Qualification Highlights:
Executive Protection Foundation Certified
First Aid License (To be renewed)
Certified Holder of Taekwondo 2nd Dan – Kukkiwon
Certificates from the 13th World Wushu Championships Indonesia representing Hong Kong 2015, 9th Asian Wushu Championships Taiwan 2016, 29th Universiade World Wushu Championships Taiwan 2017, 14th World Wushu Championships (Kazan, Russia) 2017
Certified Personal Fitness Trainer – IPTA, International Personal Fitness Trainer Academy
Certified Fitness Trainer – AFICE, The Asian Institute of Continuing Education
Hong Kong Muay Thai Association – Level 1 Trainer Certified
Final Thought:
I really aspire to use my knowledge, what I can acquire through training – and share to add value to people's lives so that they also realise their potential is beyond what we are taught to think we are limited to. We are all moved by our beliefs and reality shapes itself that way, but inner peace only comes when one honestly expresses themselves.
What Robin Trains
Metabolic Specialist (weight loss/gain)
Other MMA
ProBoxing
ProStretchRecovery
Speed, Agility, Quickness
Other ProPTs at PURE South - The Pulse