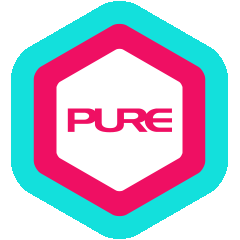 Cherry started her fitness journey at the age of 18 after gaining 10kg during high school. She finds that exercise not only helps her to achieve her fitness goal, it also helps her to build confidence and a positive mindset. Cherry is especially interested in functional and corrective exercises that can prep the body for real-life activities. She pushes her clients to their limits while always maintaining a fun and motivational training environment. She strongly advocates exercise as the 'medicine' for both mental and physical health.
Together with her industry knowledge, Cherry believes that setting clear goals and creating effective personalised training programmes are the keys to achieving clients' fitness objectives.
Qualification Highlights:
Bachelor of International Hotel and Tourism Management
IPTFA Bronze Pro Personal Trainer Certification
Certified in TRX RIP Trainer
AASFP Stretch Trainer Certification
Final Thought:
Reward yourself with a gratifying meal after a great workout.
What Cherry Trains
Metabolic Specialist (weight loss/gain)
Stretch & Recovery
Other Personal Trainers at K11 MUSEA