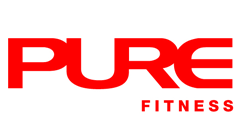 Carol is a big lover of Thai sports, especially Muay Thai. She goes to Thailand every year and trains for Muay Boran to enrich her skills. One day, she heard about Muay Chaya and Krabi-Krabong for the first time and realised this sport had endless variations – which why her love for Muay Thai endures.
Carol loves to mix things up a bit in her training, as she believes that it should be fulfilling and exciting like a game, not just going through the motions like a robot without soul. With focus and effort, she feels that training is the answer to most people's concerns – fat loss, posture correction, pain relief, enhanced quality of life. In her mind, everyone can be strong, tough and confident.
Qualification Highlights:
Kru (Master) Muay Thai Association Khan 11 Certificate of Teacher (Thailand)
IPTFA Bronze Pro Personal Trainer
Final Thought:
Play hard, be smart.
What Carol Trains
Kickboxing/ Boxing
Metabolic Specialist (weight loss/gain)
Strongman/ Strength Sport
Other Personal Trainers at ICBC Tower