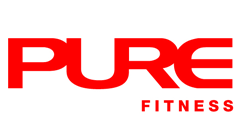 Allen specialises in strength and conditioning, power and speed training. Leveraging his experience and skills, he is passionate about working with people from all walks of life to build strength, increase energy levels, reduce fat as well as improve flexibility and mobility. After working as a Personal Trainer since 2014, Allen was eager to pursue his passion further. During his one-year journey in Australia, he discovered CrossFit and fell in love with it. Besides focusing on strength and conditioning, he believes that releasing tight muscles after a workout is equally important. He continued his studies in Sport Massage and earned a certificate in whole body massage and deep tissue massage for common injuries.
Outside of the gym, Allen can be found exploring nature, chilling with a cup of coffee, and enjoying water sports.
Qualification Highlights:
Advanced Personal Fitness Trainer Certification, AASFP
CrossFit Level 1 Trainer Certificate, CrossFit
CrossFit Anatomy Certificate, CrossFit
Fundamentals of Mobility for Functional Training Level 1, Functional Training Institute (AIK), Australia
Certificate in Whole Body Massage, Discover Massage Australia
Hybrid Deep Tissue Massage for Common Injuries, Discover Massage Australia
Hong Kong Red Cross CPR
Final Thought:
Fitness is a lifelong journey. I'm here to set short-term and long-term goals with you, and we are going to crush them together.
What Allen Trains
Endurance Sport (running/triathlon etc)
Gymnastic Movement
Metabolic Specialist (weight loss/gain)
Speed, Agility, Quickness
Strongman/ Strength Sport
Weightlifting
Other Personal Trainers at ICBC Tower