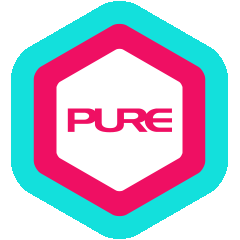 Everything in Jann's life has always been about performing at the highest level. When she was a child, she tempered her character through karate competitions in Vietnam. Later she was mentored by professional bodybuilders who taught her not only to build a bikini body but to create a strong mindset.
Jann has worked with a variety of clients, not only those looking for fat loss but also teenagers looking to build their self-esteem, adjust postural imbalances, and the elderly looking to maintain better fitness through a healthier lifestyle.
Her passion for nutrition and healthy living led Jann to work for Found EatFit Vietnam a meal prep company that empowers people to change their body by eating healthy food delivered to their door.
With her wide spectrum of acquired knowledge, Jann believes that she would create an exciting journey for anyone who chooses to make a change.
Qualification Highlights:
NASM Personal Trainer Certificate, 2019
American Sport & Fitness Association Stretching and Flexibility Instructor, 2019
PTA Global Personal Trainer Certificate, 2019
CFYC PT Foundational Personal Training Course, 2018
Founder and Owner of EatFit.vn, 2018
Quang Trung College Pharmacy Diploma, 2014
Final Thought:
I won't fix it for you, but I will guide you through it.
Obstacles are what you see when you take your mind off your goals.
What Jann Trains
Body-Building/ Figure Competition
Metabolic Specialist (weight loss/gain)
Speed, Agility, Quickness
Stretch & Recovery
Strongman/ Strength Sport