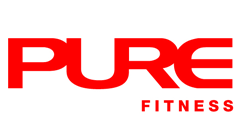 Calvin joined the Elite Athletes programme with the Hong Kong Sport Institute in 2010. As part of the Hong Kong Gymnastics Team, he represented Hong Kong in the World Artistic Gymnastics Championship in 2013 and 2014.
Calvin took on various important roles as team coach during and after his professional athlete career such as Lead Tutor of the GAHK Artistic Gymnastics Coaching Course, Team Coach of the HK Junior Gymnastics Team in 2018, and Head Gymnastics Coach of various schools mentoring young athletes pursuing their professional paths.
"Work with a mission. Train with passion." is Calvin's motto as a Personal Trainer aka coach. Besides bringing the world of gymnastics to the Pure Community, he hopes to inspire and motivate his clients to strive and achieve their very best!
Qualification Highlights:
International Artistic Gymnastics Coach
PTA Global
CPR & AED Certificate (St. John)
Coach of Hong Kong Gymnastics Team 2015-2019
Final Thought:
Be what you want to be, not what others want to see.
What Calvin Trains
Gymnastic Movement
Prehab / Post Injury
Private Stretch
Speed, Agility, Quickness
Strongman/ Strength Sport
Other Personal Trainers at California Tower - LKF