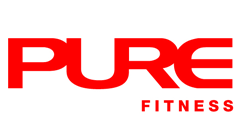 Ray has been interested in basketball and rowing since he was young. At first, exercise was merely a means to build strength and muscle to prepare for basketball training. It all eventually transformed into a passion – and this for sports and coaching are why he became a personal trainer.
As a personal trainer, Ray never tires of motivating and encouraging his clients to achieve their fitness goals and enhance their sport performance.
Qualification Highlights:
Hong Kong China Body Building Association – Level 1 Coaches
Hong Kong China Rowing Association Star 3 Level Certificate
CPR Certification
Final Thought:
Believe in yourself. Nothing is ever too late.
What Ray Trains
Body-Building/ Figure Competition
Metabolic Specialist (weight loss/gain)
Speed, Agility, Quickness
Other Personal Trainers at Lee Theatre Plaza