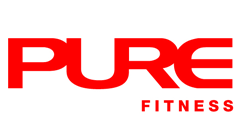 Because everyone's ideal body shape is different, Yumi tailor-makes training programmes specifically to every single client through thorough analysis. By applying personalised all-round programmes that utilise knowledge of anatomy, her clients can attain their ideal physiques and enhance overall strength under her guidance. Yumi's goal is to provide risk-free and minimal stress training sessions. She's also a strong believer in exercise to maintain work-life balance.
Qualification Highlights:
Personal Training Certification Course – IPTFA
Stretch Trainer Certification Course – AASFP
Final Thought:
Fitness is more than physical work – it's also about training your mentality. By coaching with heart, I'm a trainer who's here to also lead your mind.
What Yumi Trains
Metabolic Specialist (weight loss/gain)
Prehab / Post Injury
Private Stretch