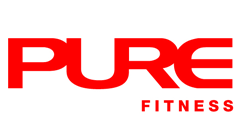 Denny started practising Karate as a teenager and has won awards in many local and oversea competitions. He later broadened his martial arts knowledge by adding Muay Thai and Brazilian Jiu-jitsu to his repertoire, eventually discovering his passion for Muay Thai and becoming a devoted fighter with various championships.
Qualification Highlights:
I-1 World Muaythai 61kg Asian Champion, 2019
East Asian Muay Thai Championship 60kg Champion, 2018
HK X-Fight 62kg Champion, 2018
WMC 61.5kg Asian Champion – International Federation of Muaythai Associations, 2017
Asian Karate Championship - 65kg 2nd place, 2017
Hong Kong Amateur Shooto Tournament - 66kg (MMA), 2016
Hong Kong Muay Thai Champion 63.5kg, 2014
World Karate Organization (WKO) Shinkyokushin Karate Black Belt 3 Dan
Brazilian Jiu-jitsu Blue Belt
Final Thought:
Whether you would like to improve your body shape or have better boxing skills, tell me and I'lll lead you to achieve the goal and ultimate victory.
What Denny Trains
Kickboxing/ Boxing
Other MMA
Other Personal Trainers at International Trade Tower