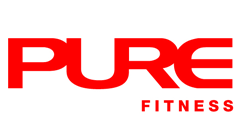 Yoyo wasn't pleased with her figure as a teenager and had tried different ways to lose fat. Eventually she found weight training really helped her and became 'addicted' to it. Yoyo thinks that consistent hard work leads to success, then greatness will follow.
Qualification Highlights:
AASFP Advanced Personal Trainer
AASFP Stretching Certification
Certificate in CPR & AED, Emergency Care & Safety Institute(ECSI)
Final Thought:
Do something today that your future self will thank you for.
What Yoyo Trains
Body-Building/ Figure Competition
Metabolic Specialist (weight loss/gain)
Pre-Post Natal