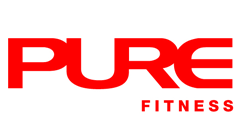 With 10 years of experiences in fitness industry, David believes that training is an effective way to maintain wellness as a whole – physically, mentally and emotionally. Among his clients, he has witnessed not just weight loss (for ladies) or muscle gain (for gentlemen) but also increased confidence and mental strength. This is what David aspires to do in helping hisy clients to live better lives.
Qualification Highlights:
Sports Science & Fitness Foundation Certification, AASFP
Advanced Personal Fitness Trainer Certificate of Completion, AASFP
Certified Personal Trainer, World Bodybuilding and Physique Sports Federation (WBPF), HK
Stretch Trainer Certificate of Completion, AASFP
Certificate of WBC Boxfit Programme, World Boxing Council (WBC)
Purmotion Level 1 Training Certification
Trigger Point Release and Acupressure Point Massage Certification, AASFP
Sports Taping Accredited Trainer Certification, AASFP
Exercise Ball Instructor certification, AASFP
Myofascial Release Certificate, AASFP
Final Thought:
If you're scared of something, don't do it. If you're going to do it, don't be scared.
What David Trains
Body-Building/ Figure Competition
Kickboxing/ Boxing
Metabolic Specialist (weight loss/gain)
Private Stretch
Strongman/ Strength Sport
Other Personal Trainers at Lee Theatre Plaza