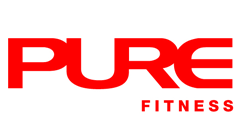 Bryan is a trilingual competitive kickboxer in both the UK and Hong Kong. In England, he represented his college, university and county kickboxing teams whereas in Hong Kong he fought for different trophies such as the Glory Cup, Handover Cup, HK Championship. Besides kickboxing, Bryan is also experienced in pre-natal training and post-partum recovery workouts.
Before becoming a boxing coach, Bryan pursued a career in law and finance. Suffering from a deterioration of his fitness and lack of work-life balance, he decided to make a difference with a career of promoting sports and wellness at PURE.
Qualification Highlights:
Sevenoaks Kickboxing Team
Kent Kickboxing Team
Hong Kong Handover Cup
Hong Kong Championship
Hong Kong Glory Cup
Final Thought:
Health is everything in life.
What Bryan Trains
Kickboxing/ Boxing
Pre-Post Natal
Other Personal Trainers at Kinwick Centre - Soho