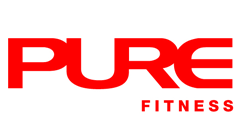 George took up martial arts in 2010, including Wing Chun, Muay Thai, Brazilian jiu-jitsu, mixed martial arts and Kali – the national martial art of The Philippines that uses a sword (blade) or stick fighting.
George competes in these various sports and finds that competition improves his skill, technique and mindset. For performance enhancement, he continuously learns different training methods and keeps updating his knowledge.
Qualification Highlights:
HD in Human Nutrition, HKCUSCS

Hong Kong Amateur Shooto 2019 Summer -70 Champion

Hong Kong Amateur Shooto 2018 Summer -70 Bronze

2019 Asian Jiu-Jitsu IBJJF Championship -70 Bronze

HKCBBA Level 1 Coach

Kylin BJJ and Muay Thai Station Instructor
Final Thought:
Go hard or go home'. Training should be as hard as possible so the results will be as sweet as possible.
What George Trains
Kickboxing/ Boxing
Metabolic Specialist (weight loss/gain)
Other MMA