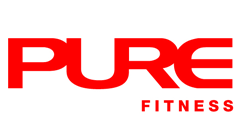 Lucas believes that exercise can change the way we live. Since childhood, he has always loved to challenge himself by playing several types of sports with working out topping his list.
Lucas realises that training has massively improved his mental, emotional and physical capacity. He always encourages his clients by helping them to hone in on their fitness goals, which helps in resetting the mind and body to reach a higher standard.
Lucas credits his fitness routine in reshaping his whole life and is determined to be a professional personal trainer who constantly pushes himself and his clients to stay motivated and relish the fitness journey.
Qualification Highlights:
IPTFA Personal Trainer
The World Boxing Council (WBC) Boxing Fitness Trainer
ACPR Certified
Rehabilitation Assistant- Occupational (OTA) & Physical Therapy Assistant (PTA) Certified (Yan Chai Hospital)
Training Philosophy:
You are what you believe.
What Lucas Trains
Body-Building/ Figure Competition
Gymnastic Movement
Kickboxing/ Boxing
Metabolic Specialist (weight loss/gain)
Prehab / Post Injury
Speed, Agility, Quickness
Strongman/ Strength Sport
Weightlifting