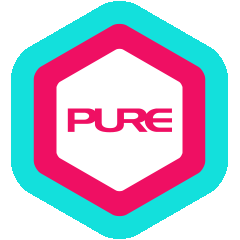 In Mag's mind, there's nothing more important than being able to help others through the journey that makes them happier, more confident and stronger. She knows how being overweight affects one's whole life and she wants to be there for those who want to make a change.
Mag will help you to discover the benefits of training that have helped her to become the person she is today, and she will be here to guide your every step on the way with motivation and enthusiasm.
Qualification Highlights:
AASFP Pre- & Post-Natal Fitness Certified
EXOS Personal Training Course Certified
National Association for Fitness Certified
Stick Mobility & Movement Specialist
TRX Suspension Certified
AASFP Sports Science & Fitness Foundation Certified
AASFP Post-Rehabilitation Trainer (Core) Certified
TQUK Springs Programme Personal Trainer Certified
Training Philosophy:
If you never try, you will never know.
What Mag Trains
Metabolic Specialist (weight loss/gain)
Other Personal Trainers at PURE South - The Pulse