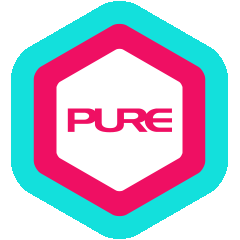 Before her transformation, Aya was a very heavy girl – her weight maxed out at 70kg and she is only 158cm tall. Aya realised that a major turning point was needed in her life. She tried a multitude of ways to lose weight, focusing on calorie deficit through dieting. But she experienced many setbacks and relapses afterwards. Aya finally found something that sparked her interest in weight loss – exercise. She hopes to use her personal experiences to help people in need, so that they will not suffer any unnecessary injuries or major setbacks and be confident in changing their lifestyle safely and healthily.
Qualification Highlights:
WBPF – Personal Trainer Certification
PTA Global Personal Trainer Certified
Red Cross CPR Certified
Fascia Relaxation - Tecnica Gavilan
Training Philosophy:
There is no "impossible" when it comes to weight loss – only laziness.
What Aya Trains
Endurance Sport (running/triathlon etc)
Metabolic Specialist (weight loss/gain)
Stretch & Recovery
Strongman/ Strength Sport
Other Personal Trainers at Lee Theatre