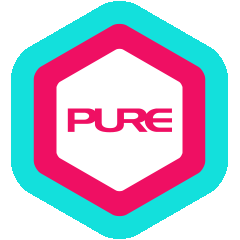 Skye's mission is helping others to find their potential. Her mother sent her to a dance class because of her poor posture and that was the moment when she discovered she was amazingly flexible. Subsequently, she became progressively more skilled at stretching techniques.
She discovered yoga and quickly fell in love with it. Forward bending makes people humble support makes people strong...... All problems can be changed through exercise. But she soon realised she found it hard to do the poses that required strength. So she started weight training and found that increased range of motion is best achieved through effective stretching, which allows the muscles to lengthen and catalyse faster growth.
As a Personal Trainer, Skye believes that everyone has the potential in them, but it is easily hidden by habit, lost over time and consumed by inertia.
Qualification Highlights:
Yoga Alliance 200-Hour Registered Yoga Teacher
Sports Science & Fitness Foundation Certified (AASFP)
Advanced Personal Fitness Trainer Certified (AASFP)
Personal Fitness Trainer (IPTA)
Personal Training Academy Global (PTA) Certified Personal Trainer
Post-Rehabilitation Fitness Trainer (PRT) Core Certification (AASFP)
Certified TRX Trainer
GMB Trainer Level 1
CPR Certified (Hong Kong St. John Ambulance)
Final Thought:
"The harder the struggle, the more glorious the triumph. Self-realisation demands very great struggle." – Swami Sivananda
What Skye Trains
Gymnastic Movement
Metabolic Specialist (weight loss/gain)
Prehab / Post Injury
ProStretchRecovery
Weightlifting
Skye's Other Specialties
Yoga, Pilates
Other ProPTs at Langham Place