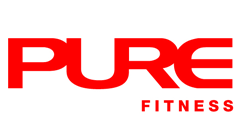 As a former swimmer representing Hong Kong, Cornelius was raised with a lifestyle full of exercise and fun, even pursuing exercise and sports as his further studies. After graduating in Exercise and Sport Science from University of Queensland, Cornelius provided his service to various clients, ranging from those who wanted to achieve high performance in competitive sports to those who were recovering from severe diseases or injuries.
With his background in competitive swimming, Cornelius strongly believes that everything comes with effort and hard work – that everything is achievable through perseverance and consistency in training. Besides his sports experience, having spent two semesters in the Brisbane City Council's gym and the cardiac diagnostic unit at Princess Alexandra Hospital as a prac student widened Cornelius's horizon in terms of patient care and prescribing appropriate exercise to different walks of life. And because of his experience working with health professionals, staying healthy and functional is always an emphasis in his training programme.
Cornelius's training style is versatile and tailored. Depending on what his clients need or desire, he can always provide solutions to tackle their goals.
Qualification Highlights:
Bachelor of Exercise and Sport Science (Honours) – University of Queensland
Exercise and Sport Science Australia – Sport Scientist
National Academy of Sports Medicine Certified Personal Trainer (NASM)
PTA Global Certificate in Personal Training
Certified in TRX Suspension Trainer
Former HK Swimming Team member
Former Uni Game swimmer (University of Queensland)
Certified in CPR and AED
Final Thought:
Train SMART vs. train without technique or quality.
What Cornelius Trains
Body-Building/ Figure Competition
Endurance Sport (running/triathlon etc)
Metabolic Specialist (weight loss/gain)
Pre-Post Natal
Prehab / Post Injury
Cornelius's Other Specialties
Competitive swimming dry-land training
Other Personal Trainers at Langham Place