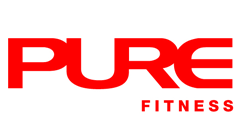 Felix has always loved sports. Before starting his fitness journey, he already played various sports like football and volleyball. Now Felix can appreciate not only enhancement of his fitness but also relaxation of his mind. As a Personal Trainer, he mainly focuses on improving the strength, flexibility, mobility and posture of his clients. Since fitness is very important to Felix, he hopes that everyone can understand the essence of sports and conquer all challenges with a healthy body.
Qualification Highlights:
PTA Global Personal Trainer Certification
AASFP Advanced Personal Fitness Trainer
AASFP Sports Science & Fitness Foundation Certification
TRX Certified Trainer
Hong Kong Society Of Professional Medical Care CPR & AED Certification
GMB Levels 1&2 Certification
Final Thought:
Face your body honestly, feeling the feedback that it gives to you.
What Felix Trains
Body-Building/ Figure Competition
Metabolic Specialist (weight loss/gain)
Speed, Agility, Quickness
Strongman/ Strength Sport
Other ProPTs at International Trade Tower