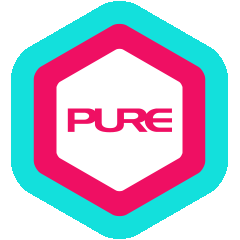 PURE Fitness offers state-of-the-art equipment,
Group Exercise exhilaration, innovative programmes and ProTraining to fulfil your fitness aspirations.
Whether you want to tone your body, build muscle, relieve tension, pump up your cardio or get energised…
we will take you there!
Why We're Here
We inspire and help people
to lead healthier, happier lives.

We provide an inspiring environment and passionate
professionals, realising the very best of every body.
What Services are Suitable for Me?
For Group Classes
Les Mills, Pilates, TRX, Cycling, Dance Classes & More
For One On One Training
ProTraining, ProBoxing, Weightlifting, Gymnastic, ProPilates, Swimming & Nutrition
For Sports Performance
ProTraining Service
For Stretching & Increasing Flexibility
ProStretchRecovery Service, Roller Release Classes
For Something Innovative
Innvoation Lab, Immersive Fitness, Virtual Fitness
For Beginners
Any "All Level" Classes, ProTraining

Taught by a community of over 100 fitness instructors, we offer over 900 classes each week globally. Our international team of over 400 ProPTs can also tailor to your specific needs. If you prefer to workout on your own, we have a range of world-class equipment for you to choose from! We also have Fitness Events, Community Events & Retreats periodically.
Where are PURE Fitness Locations?
Check Out Our Group Classes!
Asia's First 270

°

Immersive
Fitness

Shower, Lockers, Towels,




Toiletries & Phone Chargers
FUZE
Boutique group training with a BANG

Organic nood food




to supplement workout!