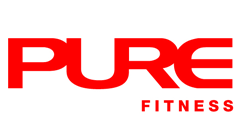 Fitness Events
THE TRIP™ 16 Premiere
THE BOROUGH
Wednesday, 17 April 6:40 pm
PURE Fitness California Tower


Full steam ahead into a surreal spin-off. In this ride, we witness encounters of an art deco kind – architectural aesthetics infused with athletic challenges set to some smooth grooves.

Expect a few twists, a massive hike along the way, but with attainable speeds for the most part – this masterpiece release is for everyone.


Burn 790 calories per hour* – 28% more calories than other comparable cycling programmes!


Complimentary to all PURE Fitness Cardholders. See schedules at pure-fitness.com


Advance booking is a must! Booking starts at 9am, 7 days before the class date – please call 8200 0032.
Please arrive 15 minutes before the class. Strictly no latecomers and no mobile devices in class.
Photos and videos may be taken, solely for PURE marketing purposes.


*Based on Les Mills testing
Terms and Conditions