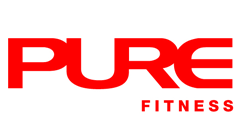 Fitness Events
LES MILLS Q1 Launch – Stay Inspired As One
All PURE Fitness locations
Saturday, 27 March
Time to reset, re-connect and re-inspire!

Join our FIRST Les Mills launch of the year to stay strong and motivated together!
Booking starts at 9am on 25 March – limited spaces available.
Check out schedule here .
Terms and Conditions
For guests, please call our studios to book your class. Photos and videos may be taken, solely for PURE marketing purposes.