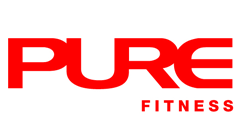 Fitness Events
K O M O R A 2.0 THE TRIP™ 24, Immersive Cycling
21 April, 6:30pm
California Tower – Central

Re-explore the Chamber as another 4 tunnels takes us to new and exciting spaces with familiar elements encountered in THE TRIP 12.
Work out big – the focus is on continuous flowing phases combined with energetic transitions between the more intense working phases.
READY TO RIDE AGAIN?!
Burn 790 calories per hour* – 28% more calories than other comparable cycling programmes!
Advance booking is a must! Booking starts at 9am on 19 April via the PURE 360 Lifestyle app. Guests may register via phone or in-person. Day fee applies.


Terms and Conditions
Please arrive 15 minutes before the class. Strictly no latecomers and no mobile devices in class. Photos and videos may be taken, solely for Pure marketing purposes.
*Based on Les Mills testing