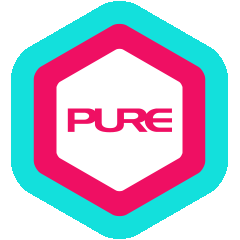 Fitness Events
L I G H T W A V E THE TRIP™ 25, Immersive Cycling
2 July, 6:30pm
California Tower – Central
BODACIOUS and RADICAL – this release takes inspiration from the 80s synth-wave revival, full of neon in a palette of Rubik's cube and Pac-Man brights.Get totally GNARLY with a progressive workout that includes a TUBULAR wormhole and longer flowing phases in and out of a shimmering city.

Book your spot, DUH.
Burn 790 calories per hour* – 28% more calories than other comparable cycling programmes!
*Based on Les Mills testing

Advance booking is a must! Booking starts at 9am on 30 June via the PURE 360 Lifestyle app. Guests may register via phone or in-person. Day fee applies.
Terms and Conditions
Please arrive 15 minutes before the class. No latecomers and no mobile devices in class. Photos and videos may be taken, solely for Pure marketing purposes.