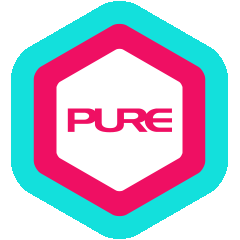 Fitness Events
Presented by Agatsu - Dealing with Muscular Imbalances Before They Become Injuries Workshop
Dealing with Muscular Imbalance and Strongman

Training Introduction

Workshops
by Agatsu Coaches Tyson and Sara
Date: 2 April 2023 (Sun)

Location: PURE Fitness Kinwick Centre

Morning session: 8:30am-10:30am

Afternoon session: 2:00pm-4:00pm

Price: HK$800/session

No. of seats: limited to 30 attendants in each session

Morning Session (8:30am-10:30am) : Dealing with Muscular Imbalances Before They Become Injuries

Location: FUZE Studio
If you have worked with a personal trainer, you know that form is very important to prevent injury. However, you may not know that even with excellent form, there are certain muscles that are often neglected in our training and our everyday lives. Without special attention, these imbalances can often lead to injury. In this unique workshop, strength coach and registered massage therapist Tyson LaRone will teach you about these hidden gems for the shoulders, lower back, knees, wrists, and more, as well as how to train them in order to stay happy, healthy, and injury free!

Afternoon session (2:00pm-4:00pm): Introduction to Strongman Training
Location: 3/F Strength and Conditioning Area
This packed workshop is all about training for real life! Basic gym exercises are great for overall fitness, but training on machines will always feel very different than helping your friend move a heavy couch up the stairs. Classic strongman movements are an excellent way to build functional strength, hit those "in-between" muscles, and keep your workouts fun and interesting! Coach Tyson LaRone will cover proper techniques for a wide range of exercises, such as the Farmer Walk, Side Press, Plow Lift, Anyhow, and many more!
---
What is Agatsu?
Agatsu is known worldwide as a gold standard in fitness education for kettlebell, joint mobility, calisthenics, Indian club, and mace training. They are best known for their kettlebell, bodyweight, and mobility-focused training. All Agatsu trainers are considered leading experts in their field. Agatsu offers a variety of training and continuing education options for all kinds of athletes — from professional fitness trainers to total newcomers.
About guest coaches from Agatsu
Coach Tyson
Head of Agatsu West, and the Director of the Agatsu Strength and Speed Specialist certification programme, Tyson specialises in youth athletes and applying the concepts of elite athletic training to everyday life. His background as a strength coach, martial arts instructor, and registered massage therapist gives him a unique perspective on achieving results in a healthy, sustainable long-term way.
Director of the Agatsu Strength and Speed certification programme

Senior Agatsu Kettlebell Instructor

West Side Barbell Special Strengths Coach

Strongman Competitor

Registered Massage Therapist

Third-Degree Brazilian Jiu-Jitsu Black Belt

Muay Thai Coach
Coach Sara-Clare
Sara-Clare is the Technical Director for the Agatsu Joint Mobility and Movement programme. She has been a fitness professional since 2003 and her passion for physical fitness began at a young age through dance and continued throughout her university years as a teacher's assistant in movement for theatre arts. She truly believes that anything is possible if you're willing to work for it.
Her clients range from athletes, seniors, and chemotherapy patients to mentoring troubled teens. They learn to heal their bodies through movement, building a strong foundation for fitness for life. Her background and training include:
Circus arts (e.g. hand balancing and hand to hand partner balancing)

Brazilian jiu-jitsu

Gymnastics

Olympic weightlifting

Kettlebell sport

Ashtanga yoga
Terms and Conditions
Registrants must be aged 18 or above.

If you have any health or medical concerns, you should consult a doctor before participating in the workshop.

Payment is non-refundable or transferable.